DMRpresents: Legal Protection for Artists and More!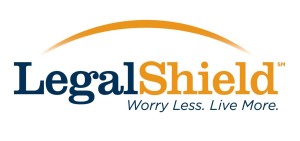 Part of maintaining a healthy position is protecting ourselves from life's risks and uncertainties. We buy insurance to protect our health, vehicles, homes, families, and more.  However, when legal situations arise, we are usually unsure how to deal with it, who to call, or if we can afford legal representation.  In addition, we all know- too well- the impact that identity theft has on individuals and businesses, but
what will you do if and when it happens to you or someone in your household?
I'm pleased to announce a new low-cost, voluntary membership benefit for Dreams Made Real Inc. Employees, Artists, and Supporters!  LegalShield is a unique service that is similar to having a team of qualified law firms on retainer throughout the U.S. and Canada. Think about it…
Would you like to…
      Have unlimited contracts reviewed (up to 15 pages) before you enter them?

      Call a Law Firm every time you have question about your career or personal life?

      Know how your expenses for your career can become tax write-offs?

      Know that you are protected when you travel or do business in another state?   

      Have access to a Law Firm in every state as well as in Canada?

      Have Peace of Mind knowing that no person or business can take advantage of you?

      Have all of this and much More for less than $20/month?
Well, now you can!  Dreams Made Real Inc. is making this exciting new service available for you and your household. Review this 2-minute video that explains a little about the LegalShield  company and its benefits.  
Life Events Legal Plan
– $19.95 a month ( or $.67 a day!) GREAT Value.
Life Events Legal Plan & IDT Shield Regular – $29.90 a month (or $1.00 a day!) BETTER Value.
Life Events Legal Plan & IDT Shield Premium – $39.90 a month (or $1.33 a day!) BEST Value!!
(a one-time $10 application fee will be assessed with the first month's payment)
*Click on the LegalShield banner below either video to learn more about our exciting legal and identity restoration plans or to register.  
If you have any questions, please feel free to give us a call or send us an email.  **Thank you – in advance – for your participation and please continue to have a blessed day!
*Must be a U.S. or Canadian resident to utilize this service benefit.
**A portion of all proceeds from the sale of LegalShield benefit plans will be 
donated to DMR Inc. to help fund present and future projects and initiatives.
Please follow and like us: